B-17 & ME262 'OVER THE REICH' 1945. 12.5" X 10.5" PRINT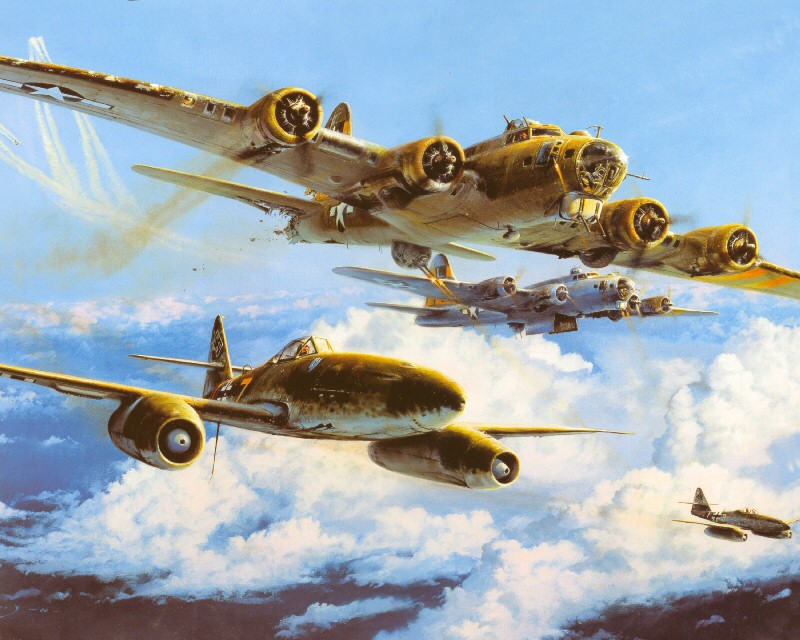 Now is your chance to own a quality 12.5" x 10.5" print of a truly wonderful Oil Painting of the mighty B-17 in combat with the ME262 over the Reich during 1945.


Please Note: This is a print purchased from the U.K. on 125gsm paper and not something, which has been scanned and printed on someone's home computer, as so often is the case.

****************
1 IN STOCK
***************

==========
£14.99 each
==========
***** 20% FROM THE SALE OF THIS ITEM GOES DIRECT TO THE B-17 CHARITABLE TRUST (registered charity No. 1079007) *****
To purchase the item on this page simply email the country of destination and name of the item using the link below if you use standalone email software such as Outlook etc.
[ Click here to email us ]
Or you can send a email to rik@theoldfilmcompany.com if you use web based email.
Or you can submit your order using the form at the bottom of this webpage.

On receiving your order your be sent a PayPal Electronic Email Invoice to your email address within 24 hours for fast easy secure payment. P&P to a U.K. address is just £3.00 regardless of order size.
All major credit or Debit Cards are accepted.
We aim to dispatch within 24hrs of payment received.
Or you can send a cheque using the Order Form which can be downloaded from the Home page.