SUPER 8MM SECOND HAND FILM LIST
To purchase any of the films on this page you can either 'Copy & Paste' or type the film(s) you wish to purchase into a email using the link below if you have email software such as Microsoft Live Mail or equivalent.
[ Click Here To Email Your Order To Us ]
Or you can send a email to rik@theoldfilmcompany.com if you use web based email.
Or you can submit your order using the form at the bottom of this webpage.

On receiving your order your be sent a PayPal Electronic Email Invoice to your email address within 24 hours for fast easy secure payment. P&P to a U.K. address is just £3.00 regardless of order size.
All major credit or Debit Cards are accepted.
We aim to dispatch within 24hrs of payment received.
Or you can send a cheque using the Order Form which can be downloaded from the Home page.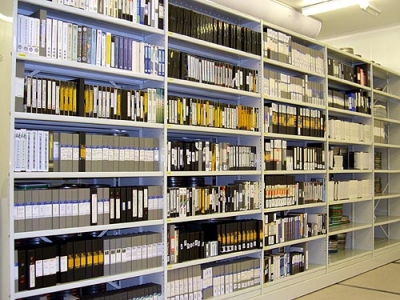 FILMS ARE SUPER 8MM COLOUR AND SOUND (MAGNETIC) UNLESS STATED OTHERWISE

THE SIZE REFERS TO THE SIZE OF THE SPOOL(S) AND NOT NECESSARILY THE FILM LENGTH



(A) = VERY GOOD. (B) = GOOD TO AVERAGE. (C) = FAIR. (D) = POOR.
**********************************************************************************************************************************************************
THE LONGEST DAY B/W SILENT 200FT (B) £12.99 One of the last great epic WW2 films. Brilliant retelling of the Allied invasion of Normandy.
LAUREL & HARDY IN A CHUMP AT OXFORD B/W SILENT 2x400FT (C/D) £19.99 OPENING TITLE MISSING With a young Peter Cushing.
WHEN THE NORTH WIND BLOWS 400FT (B) £17.99 Together they faced the challenge of the wilderness.
CIRCUS DAYS (CIRCUS WELT) 400FT (D) £11.99 When Circus proprietor Matt Masters decides to take his show on a European tour, it is beset by problems. Stars: John Wayne, Rita Hayworth, Claudia Cardinale. Note: Pink Fade.
THE BLUS MAX 400FT (C) £11.99 Devil-may-care dogfights in the skies......wild and exciting! Stars George Peppard, James Mason. Note: Faded colour.
DANCING ON THE CEILING 200FT (B) £24.99 The spectacular dance sequences from the hit musical "Royal Wedding". Fred Astaire amazes us as he dances on the wall and ceiling.
THE LIGHT OF THE SILVERY MOON 600FT B/W (B) £39.99 War veteran William Sherman's relationship with his girlfriend Majorie Winfield faces various trials and tribulations, when he asks her to wait for him till, he is financially stable. Stars Doris Day.
THE MAGNIFICENT MEN IN THEIR FLYING MACHINE 400FT (D) £9.99 Rawnsley, a press owner, announces an air race, in order to boost the circulation of his newspaper. But, one of the participants, Percy, plots to sabotage his competitor's plane. Will Percy triumph? Note: Pink fade.
THE GREAT WALDO PEPPER 400FT (C) £14.99 A biplane pilot who missed flying in WWI takes up barnstorming and later a movie career in his quest for glory he had missed. Stars Robert Redford. Note: Orange/Sepia fade.
LOVE IS A MANY SPLENDORED THING 400FT (B/C) £12.99 Well-mounted soapier set in Hong Kong at the time of the Korean War.
HANNIE CAULDER - 'SHOTS OF VENGEANCE' 200FT (A) £9.99 Raquel Welch in Mystical Western about a raped/widowed/homeless woman.
HOW THE WEST WAS WON 400FT (B) £24.99 Exciting saga of America's last frontier. Winner of 10 Awards with its all-star cast. Note: Warm/Orange tint.
ROOSTER COGBURN (... and the Lady) 400FT (C) £16.99 Marshal Rooster Cogburn unwillingly teams up with Eula Goodnight to track down her father's murderers. Stars John Wayne & Katharine Hepburn. Note: Pink/Orange tint.
THOROUGHLY MODERN MILLIE 400FT (C) £19.99 Millie Dillmount comes to town in the roaring twenties to encounter flappers, sexuality and white slavers. Stars, Julie Andrews, James Fox, Mary Tyler Moore.
CLASH BY NIGHT 400FT B/W (C/D) £12.99 'Livin' in my house! Lovin' another man! Is that what you call bein' honest? That's just givin' it a name! Stars, Barbara Stanwyck, Paul Douglas, Robert Ryan, Marilyn Monroe.
ASK A POLICEMAN 400FT B/W (B/C) £16.99 The Village Police Force consists of Sergeant Dudfost and his two assistants. Frantically, they are trying to round up a gang of smugglers. Then our three Men in Blue start their biggest chase ever, using a London bus on a motor race track.
AEROBATIC FLYING 200FT SILENT B/W (A) £4.99 The premier flying aerobatic 'S' Squadron in the world. Red Arrows going through their paces.
AEROBATIC FLYING 200FT (A) £12.99 The premier flying aerobatic 'S' Squadron in the world. Red Arrows going through their paces.
BIG MOMENTS 400FT SILENT B/W (B) £12.99 Will Rogers big moments from little pictures.
A NIGHT OUT Featuring CHARLIE CHAPLIN 400FT SILENT B/W (B) £15.99 This is Chaplin's first film with Edna Purviance, who would continue as his leading lady for the following eight years.
MAN OF VIOLENCE 400FT SILENT B/W (C/D) £19.99 The world of Gangsters, Dolls & Intrigue, from Soho to Tunisia.
DETECTIVE STORY 200FT SILENT B/W (C) £7.99 A day in a New York precinct police station, during which a detective of almost pathological righteousness discovers a stain on his family and himself becomes a victim of violence.
'THE NAKED AND THE DEAD' 400FT B/W (C-/D) £12.99 In the Pacific during WWII the officers live a comfortable life with good food, good drink and good quarters. To them, war is a game which they know they will win and the common soldiers are pawns on the board.
THE DETECTIVE 400FT (C) £12.99 Frank Sinatra stars as a New York police detective who fights crime and corruption. Note: Colour: Faded/Weak.
"HIGHER & HIGHER" OL' BLUE EYES 400FT B/W (B) £14.99 Frank Sinatra sings his way through his first screen starring role.
W.C. FIELDS in THE GOLF SPECIALIST 400FT B/W (C/D) £12.99 At a Florida hotel, absconding miscreant J. Effingham Bellweather goes slapstick golfing with the house detective's flirtatious wife and an incompetent caddy.
W.C. FIELDS in WHIPSNADE ZOO 200FT SILENT B/W (B) £9.99 From the feature film, 'You Can't Cheat An Honest Man'.
W.C. FIELDS in THE GREAT CHASE 200FT B/W (C/D) £8.99 From the feature film, 'The Bank Dick'.
W.C. FIELDS in THE BIG THUMB 200FT B/W (A/B) £10.99 From the feature film, 'It's A Gift'.
THE BIG BAND SOUND - "SWING IT" 400FT B/W (B/C) £19.99 Includes lots of trumpet action, including talking with trumpets!
LAST TRAIN FROM GUNHILL 400FT (B) £19.99 Kirk Douglas stars as the courageous marshal determined to bring to justice the two men who raped and murdered his beautiful, half-breed Indian wife. Note: Warm tint.
WORLD WAR II: G.1. DIARY - BIG BEN: BATTLE ON THE PACIFIC 400FT (A/B) £19.99 Colour footage of aircraft carrier Franklin's fight for survival.
THE WATER BABIES 600FT (C) £39.99 Combination of live action and animation in this classic underwater fairy-tale. Note: Warm orange tint.
SOFT BEDS, HARD BATTLES 600FT (A/B) £39.99 WWII comedy with Peter Sellers in six roles, including Hitler.
GOLDEN RENDEZVOUS 600FT (A/B) £39.99 Good cast in this adaptation of Alistair MacLean's novel about a gambling ship held hostage.
FORKLIFTS (IMPORT) 200FT SILENT(HAS A SOUND STRIP) (B) £6.99 The work of various Forklifts and their drivers working on a livestock farm.
MAN-EATER 200FT SILENT B/W (C) £9.99 Mack Sennett slapstick comerdy from the 'Collectors Club' releases.
MOTOR MOUSE in "SOGGY TO ME" 50FT B/W SILENT (B) £4.99 Motor mouse becomes a Fireman, much to the annoyance of Autocat. A few false alarms result in soakings for Autocat.
THE ONE AND ONLY BING 600FT B/W (B/C) £49.99 Bing Crosby is featured here from his early days as a Lawyer, as one of Paul Whiteman's Rhythm Boys, his marriages, films, charity work, radio & records.
GOODWILL TO MEN 200FT (B THEN C/D) £19.99 A delightful cartoon from 1955 of a story from an Old Timer in Peaceville, a town inhabited by the peaceloving creatures of the forest, of a creature called, "Man".
THE WATER BABIES 600FT (C) £39.99 P.M. Films 600ft. version. Note: Sepia tint.
LAUREL & HARDY in EARLY TO BED 2x200FT SILENT B/W (B/C) £19.99 An unexpected inheritance bring wealth to Ollie. Stan becomes his valet but the money soon goes to Ollie's head.
RICHARD TAUBER ENTERTAINS 200FT B/W (C-) £9.99 Listen to one of the greatest singers of the 20th century.
THE THREE MUSKETEERS in A FAIR DAY FOR TOOLY 200FT (B) £8.99 From the animated series, Season 1, Episode 17. Tooly attends a fair where he is kidnapped during a plot to steal the Queen's jewels.
"COME PLAY WITH ME" 400FT (C) £29.99 Sex romp as master counterfeiters HARRISON MARKS and ALFIE Bass take refuge at an exclusive health farm. They are awakened next morning by a group of sex starved nurses led by the gorgeous MARY MILLINGTON, and receive a breakfast they didn't quite expect. Erotica and humour are blended perfectly. Note: Orange tint.
BAD LUCK BLACKIE 200FT (B) £29.99 A 1949 cartoon from Metro-Goldwyn-Mayer which has been voted as the fifteenth-best cartoon of all-time by a 1994 poll of 1000 animation industry professionals. This cartoon marks the first appearance of the Tex Avery's version of Spike The Bulldog (later renamed as Butch The Irish Dog as of 2001).
METAL EATING BIRD 200FT B/W (C/D) £19.99 A 1930 stop-motion animation featuring Charley Bowers and a metal-eating bird. The creature devours junk from a scrap yard and lays an egg that hatches and grows into a brand new car. Very impressive and bizarre.
SHOW BOAT 400FT (B/C) £16.99 MGM's Technicolor valentine to this old-fashioned musical about life on a Mississippi show boat. Acted with sincerity, stylishly shot and staged. Note: Colour has warm orange tint.
YOU WERE NEVER LOVELIER 400FT B/W (C/D) £15.99 An Argentinean hotel tycoon tries to interest his daughter in marriage by creating a mysterious admirer. Stars Fred Astaire & Rita Hayworth.
THERE'S NO BUSINESS LIKE SHOW BUSINESS 400FT (B) £19.99 Entertaining musical about the life and times of a family of vaudevillians. Stars Marilyn Monroe. Note: Warm tint.
21 HOURS AT MUNICH 400FT (B/C) £19.99 At 4.09am on September 5, 1972, eleven Olympic athletes were taken hostage by terrorists. For the next 21 hours the world held its breath.
(F48) STAR WARS 400FT (B) £39.99 The 'Ken Films' edit of this Classic Sci-Fi. Note: Light purple tint.
DIRTY MARY CRAZY MARY 400FT (B/C) £24.99 Two NASCAR hopefuls, the driver and his mechanic successfully execute a supermarket heist to finance their jump into big-time motor racing. Note: Warm tint.
THE DEEP (Includes: DARK STAR TEASER TRAILER) 400FT (B/C) £16.99 'Is anything worth the terror of The Deep'. Note: Orange tint.
DRACULA 400FT (B) £29.99 1979 version which stars Frank Langella, Laurence Olivier, Donald Pleasence, Kate Nelligan & Trevor Eve. Note: Warm tint.
THE LEGEND OF FRENCHIE KING FULL 400FT (C) £29.99 An outlaw and her four sisters fight an outlaw and her four brothers for oil in 1880s New Mexico in this comedy western with Brigitte Bardot & Claudia Cardinale. Note: Warm sepia fade.
TOMMY FULL 400FT (B) £79.99 A deaf & blind child is eventually cured and becomes a rock celebrity in this mystical rock opera. Note: Some warming.
SCHOOL FOR SEX 400FT B/W (B) £19.99 Sultry beauties learn how to seduce a wealthy husband. Saucy slapstick.
HITLER'S CHILDREN (1943) 400FT B/W (C/D) £19.99 One of RKO most successful films is a portrayal of the brutalities associated with the Hitler Youth.
TOM & JERRY in "CRUISE CAT" 50FT SILENT (C) £4.99 Keep every mouse off this ship or there'll be trouble yells Captain to Sailor Tom.
WHEN DINOSAURS RULED THE EARTH 200FT B/W SILENT (B/C) £5.99 Enter an age of unknown terrors, Pagan worship and virgin sacrifice...
THUNDERBIRDS - TRAPPED IN THE SKY 50FT B/W SILENT (B/C) £5.99 The hood places a bomb aboard an airliner to trap the Thunderbirds.
THUNDERBIRDS - LADY PENELOPES TRIUMPH 50FT B/W SILENT (B) £5.99 Yes me lady!
THUNDERBIRDS - ATTACK OF THE ALLIGATORS 50FT B/W SILENT (B) £5.99 A food additive that grows large livestock ends up in a river with alligators.
JOE 90 - SECRET MISSION 50FT B/W SILENT (B) £5.99 Joe 90 is sent on a secret mission.
POPEYE THE SAILOR - SEEING DOUBLE 50FT B/W SILENT (B/C) £5.99 Popeye is jailed for committing a bank robbery which he insists he didn't commit.
POPEYE THE SAILOR - THE ROBOT 50FT B/W SILENT (B) £5.99 Popeye gets himself arrested.
SINGIN' IN THE RAIN 800FT (B/C) £39.99 This is the special 2 x 400ft. Super 8mm abridged version mounted on to a 800ft reel so you can watch the greatest MGM musical from start to finish without stopping. This version is the ultimate singalong with classic after classic to tap your feet to.
SLAPSTICK DOUBLE-BILL: 400FT B/W SILENT (C/D) £11.99 Keystone Kops in Joy Riders & Charlie Chaplin in Easy Street.
THE STING 400FT (B) £22.99 Winner of seven Academy Awards including Best Picture. Set in 1930s ambitious small-time crook Johnny Hooker (Robert Redford) and veteran con man Henry Gondoff (Paul Newman) seek revenge on the vicious crime lord Doyle Lonnegan. (Robert Shaw). Note: Warm tint.
THE SOUND OF MUSIC 400FT (B) £19.99 The all-time hit! Winner of five Academy Awards including Best Picture. Note: Orange/Warm tint.
THE BEST OF BENNY HILL - PART THREE 200FT (C) £12.99 Two delightful episodes in one. Benny as an instructor of a "Keep fit" class leads his pupils through a series of playful physical jerks. A high-speed "From Womb to Tomb" biography gives you the chance to see him in many comic roles.
SHE WORE A YELLOW RIBBON 400FT (B/C) £12.99 Captain Nathan Brittles, on the eve of retirement takes out a last patrol to stop an impending massive Indian attack. Note: Orange/Warm tint.
THE ROBE 400FT (B/C) £12.99 In the Roman province of Judea during the 1st century, Roman tribune Marcellus Gallio is ordered to crucify Jesus of Nazareth but is tormented by his guilty conscience afterwards. Star, Richard Burton & Jean Simmonds. Note: Orange/Warm tint.