TOFC 40 SUPER 8MM SOUND BLACK & WHITE REVERSAL PROCESS PAID FILM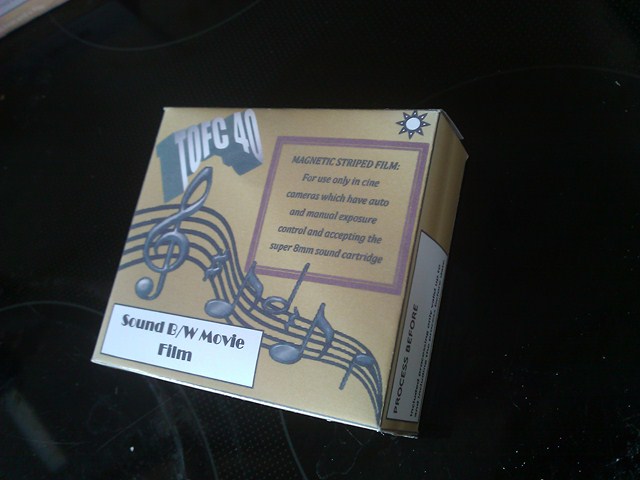 [ EXPRESS CHECKOUT HERE ]
==========================
£69.99 each - Process Paid
==========================
SOME SCREENSHOTS OF TOFC 40 SOUND B/W FILM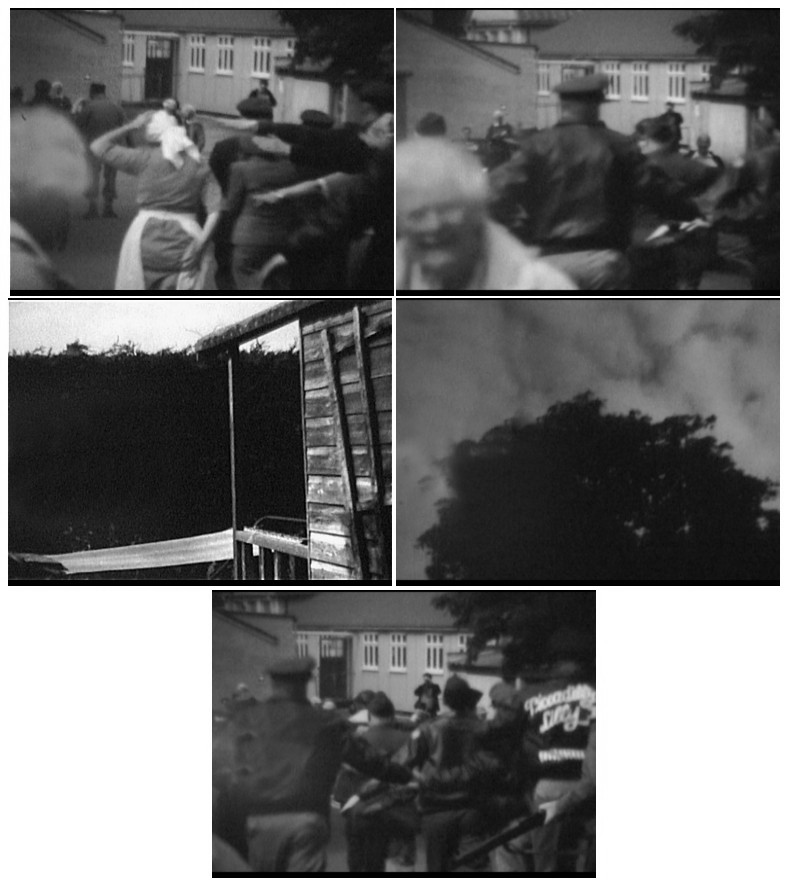 TOFC 40 SUPER 8MM SOUND B/W REVERSAL PROCESS PAID FILM
Black & White Reversal Film with a Magnetic Strip for use only in cine cameras which have auto and manual exposure control and accepting the super 8mm sound cartridge.
Recommended for outdoor use only - Film Speed: 40 ASA (17 DIN)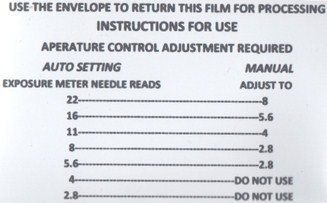 *****************************************************************************
Q) Is this some new sound film stock?
A) No, this is Kodakís Sound Kodachrome 40 with a process before date no older than 1998.

Q) Why a cut-off of 1998?
A) We have tested Kodachrome 40 sound film from right back with a process before date of 1978 right up to when Kodak ceased making it in 1998 and we found that prior to a 1998 process before date was just too unstable.

Q) Can you go more in-depth regarding, Ďtested'?
A) We use a our own special 14 stage processing technique using various chemicals weíve experimented with until we feel we have got the various mixtures, temperature and timings to a level which is giving us regular good results. Our processing lab has looked more like a Victorian Alchemist lab when doing these experiments!
As your aware thereís a lot more to just a process before date that Kodak put on their film stocks, another big factor is how this film stock has been stored over the years. If it has just been sitting in someoneís loft or cupboard and subjected to fluctuating temperature and dampness etc. this greatly reduces the chance of any images being recovered, and as when we purchase this sound film stock we canít guarantee how itís been stored and we have to presume it hasnít been stored in a fridge or freezer, so we look at it from a worst case scenario. And the results we have been getting is most stock prior to 1998 has given variable results whereas 1998 stock is giving consistant results.

Q) Why bother with the hassle of trying to keep out of date sound Kodachrome 40 alive when there are so many new silent Super 8mm film stocks to choose from and portable sound recorders which can be synced together?
A) Because I prefer to project film whenever possible, using silent film and a audio device is absolutely fine for telecine purposes and syncing together when editing on a computer is great fun and is easier to be honest as you havenít got to worry about background noise or picking up the clicking of the cine camera, fluctuating sound etc. Just telecine the silent footage onto your computer then add sound effects, music using your favourite video manipulation software to make a great little movie for digital. I find it amazing how you can shoot say something as simple as say trees and just syncing sound effects and music you can drastically change the feel of what your viewing, from say a happy beautiful scene shot of trees to making it into a creepy horror flick. Anyway Iím going off topic here, there has been times and Iím sure Iím not alone here when Iíve thought to myself, "If only I had a cartridge of sound film for this next scene" because I need perfect lip sync and canít be doing with the hassle of trying to add a magnetic sound strip to the film so I can try and match the sound up afterwards ready for projection. I canít speak for others but my attempt of trying to bond a magnetic sound strip to film using one of these stripping machines has caused a few colourful words!

Q) When you go live with this stock what is the turnaround time for processing and why 50 quid?
A) Turnaround time will be approx 1 - 2 weeks and the reason we will be charging £49.99 for a process paid cartridge is because there is a awful lot of work involved, (this price also includes the original cartridge donít forget) weíre looking at nearly a full day to process just one cartridge from mixing the raw chemicals right through to the end processed product. Also we do not re-use are chemicals, fresh chemicals for each and every cartridge. Weíre not making any money with this project but we just canít bear to throw out in most cases perfectly good sound film stock.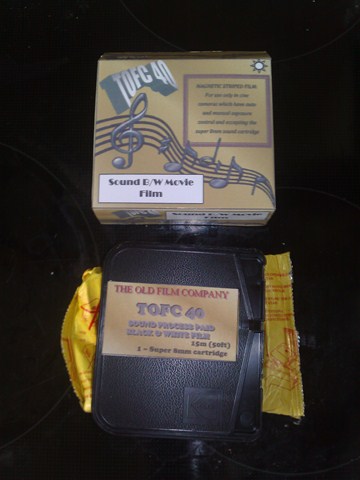 Note: Process Paid packages are only valid to the original purchaser named on the invoice and not transferable or to be resold. This will result in this item being null & void.