THE OLD FILM COMPANY 4in1 PLUS-X 7265 BLACK & WHITE REVERSAL SPECIAL SUPER 8MM PACKAGE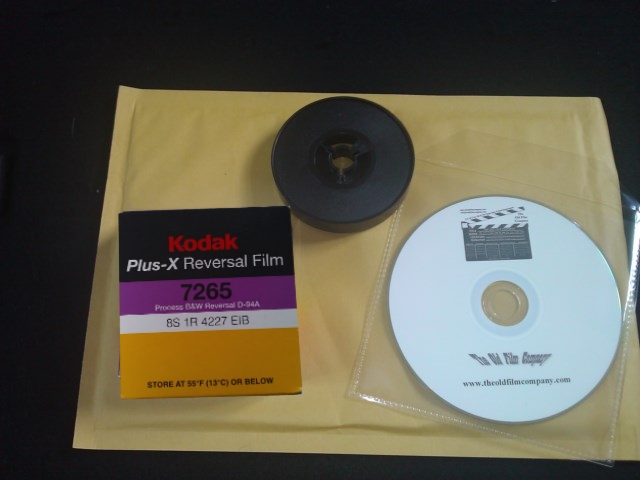 [ EXPRESS CHECKOUT HERE ]
**********
£85.99
**********
This is the complete package for the modern Super 8mm user.
This package includes a 50ft cartridge of Super 8mm Plus-X, B/W Processing (Approx 3 weeks turnaround from return of cartridge), Telecine (For film shot in the cine camera at 18fps only) to either a AVCHD Data Disc For Editing or DVD Disc ready to play and Return Post & Packaging.


KODAK PLUS-X REVERSAL FILM (7265)

This medium speed Black & White Reversal Film is for use outdoors in average daylight and indoors where there is adequare light for proper exposure.

# SULKY.
# GLOOMY.
# NOIR.
# SHARP.
# DETAILED.
# PORTRAITS.
.


TYPE LIGHT
DAYLIGHT (without filter)* ---------- EI 100 / 21`
TUNGSTEN (without filter)* ---------- E1 80 / 20`

* See camera instruction manual for insertion and removal of the filter.

Note: 4in1 packages are only valid to the original purchaser named on the invoice and not transferable or to be resold. This will result in this item being null & void.