STANDARD 8MM HOME MOVIES
To purchase any of the films on this page you can either 'Copy & Paste' or type the film(s) you wish to purchase into a email using the link below if you have email software such as Microsoft Live Mail or equivalent.
[ Click Here To Email Your Order To Us ]
Or you can send a email to rik@theoldfilmcompany.com if you use web based email.
Or you can submit your order using the form at the bottom of this webpage.

On receiving your order your be sent a PayPal Electronic Email Invoice to your email address within 24 hours for fast easy secure payment. P&P to a U.K. address is just £3.00 regardless of order size.
All major credit or Debit Cards are accepted.
We aim to dispatch within 24hrs of payment received.
Or you can send a cheque using the Order Form which can be downloaded from the Home page.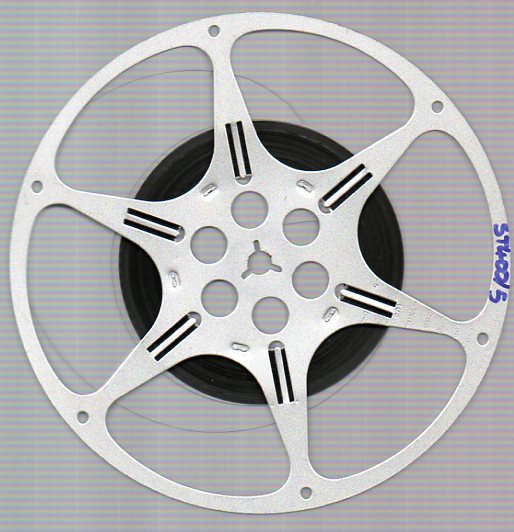 FILMS ARE STANDARD 8MM COLOUR AND SOUND (MAGNETIC) UNLESS STATED OTHERWISE

THE SIZE REFERS TO THE SIZE OF THE SPOOL(S) AND NOT NECESSARILY THE FILM LENGTH



(A) = VERY GOOD. (B) = GOOD TO AVERAGE. (C) = FAIR. (D) = POOR.
**********************************************************************************************************************************************************
(ST50/39) HOME MOVIE: CRUTCHFIELD PARK 1957 STD8 50FT SILENT (A) £7.99
(ST400/2) HOME MOVIE: ROAD TRIP GERMANY 1963 STD8 400FT SILENT (A) £29.99
(ST200/34) HOME MOVIE: ADEN- HMS ALBION & BULWARK STD8 200FT SILENT (A) £34.99
(ST200/43) HOME MOVIE: JOURNEY HOME - TROOPSHIP ADEN TO U.K. STD8 200FT SILENT (A) £24.99
ROAD & CAMPING TRIP OF 1967/68 EUROPE STD8 400FT SILENT (A/B) £19.99
STOCK CAR ROAD COURSE RACING 1961 STD8 50FT SILENT (C) £8.99 Home Movie Footage.
THE 'GEORGE SPASHETT' LT184 FISHING BOAT & HARBOUR / CARAVAN PARK 1963 STD8 50FT SILENT (A/B) £10.99 Home Movie Footage.
(ST50/85) HOME MOVIE: LILFORD HALL FETE MAY 1960 - JUNE THORBURN STD8 50FT SILENT (B) £89.99 Includes a few precious feet of the popular English actress whose career was tragically cut short. Also includes Princess Alice, Hugh Galtskell and Harmar Nicholls.
SITAKUND TANKER FIRE - OCT. 21st 1968 STD8 50FT SILENT (C) £29.99 Sitakund was a Norwegian motor oil tanker which was sailing from Wilhelmshaven to Libya on 20 October 1968, when three explosions occurred, one of which tore a large hole in the side of the vessel. Sitakund burst into flames. Three crew members died in the explosion and subsequent fire, while the remaining 31 crew were treated in hospital for burns. She was beached on 21 October less than 2km from Beachy Head. The Eastbourne Fire Brigade, crew of the Meeching and that of another tug from Dover fought the fire, however there was another explosion during the night, prompting the decision to leave the vessel to burn herself out.
1963 JERSEY BATTLE OF THE FLOWERS CARNIVAL STD8 50FT SILENT (A) £39.99 Enjoy the brightly coloured floats of the 1963 carnival, Battle of the Flowers which even includes a quick glimpse of Sid James going past puffing on a cigar.
LUCOZADE FACTORY FIRE 1960 STD8 50FT SILENT (B) £29.99 Approx. 6ft of the Lucozade Factory Fire of 1960.