SUPER 8MM HOME MOVIES
To purchase any of the films on this page you can either 'Copy & Paste' or type the film(s) you wish to purchase into a email using the link below if you have email software such as Microsoft Live Mail or equivalent.
[ Click Here To Email Your Order To Us ]
Or you can send a email to rik@theoldfilmcompany.com if you use web based email.
Or you can submit your order using the form at the bottom of this webpage.

On receiving your order your be sent a PayPal Electronic Email Invoice to your email address within 24 hours for fast easy secure payment. P&P to a U.K. address is just £3.00 regardless of order size.
All major credit or Debit Cards are accepted.
We aim to dispatch within 24hrs of payment received.
Or you can send a cheque using the Order Form which can be downloaded from the Home page.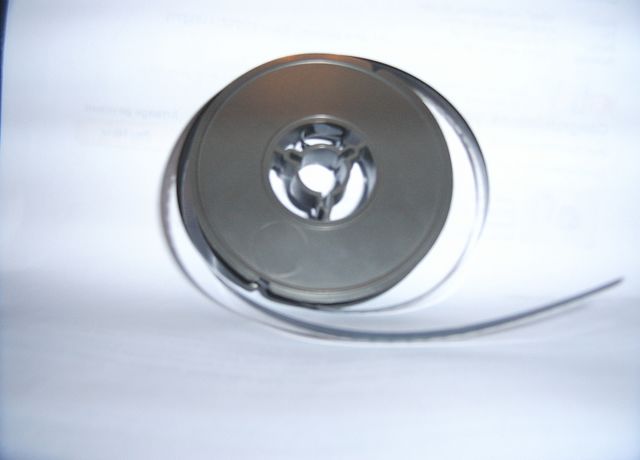 FILMS ARE SUPER 8MM COLOUR AND SOUND (MAGNETIC) UNLESS STATED OTHERWISE

THE SIZE REFERS TO THE SIZE OF THE SPOOL(S) AND NOT NECESSARILY THE FILM LENGTH



(A) = VERY GOOD. (B) = GOOD TO AVERAGE. (C) = FAIR. (D) = POOR.
**********************************************************************************************************************************************************
HOME MOVIES - SUPER 8MM

HOME MOVIE: (WC02) WEST COUNTRY 1983: INC. AIR MUSEUM 400FT SILENT (A) £9.99
HOME MOVIE: CHURCH PARADE & MAYORíS PARADES: MID 80íS 400FT SOME SILENT PARTS (A/B) £9.99
HOME MOVIE: DARLINGHURST SCHOOL THRUí THE YEARS 800FT SILENT & SOUND (A/B) £49.99
(SP_52) FOOTBALL PRESENTATIONS AT SPORTPARK - ?NETHERLANDS 50FT SILENT (A) £9.99 Possibly early 1970ís, Both teams kit is white/red.
(SP_51) CARNIVAL 1972 - NETHERLANDS 50FT SILENT (A) £9.99 The words Bidderzaal or Ridderzaal are briefly visible.
HOME MOVIE: 1970s GLAPTHORN ROAD CARNIVAL FLOATS 50FT SILENT (B) £12.99
HOME MOVIE: LEICESTER AGRICULTURAL SOCIETY - PRINCE PHILIP CUP 1972 50FT SILENT (B) £15.99
HOME MOVIE: P.W. AMPS LTD. FOOD MARKETS 50FT SILENT (B) £11.99 Digging up the road outside P.W. Amps Ltd. of the Market Place, Oundle.