THE CLEARANCE DEPARTMENT - Super 8mm & Standard 8mm Second Hand Films
To purchase any of the films on this page you can either 'Copy & Paste' or type the film(s) you wish to purchase into a email using the link below if you have email software such as Microsoft Live Mail or equivalent.
[ Click Here To Email Your Order To Us ]
Or you can send a email to rik@theoldfilmcompany.com if you use web based email.
Or you can submit your order using the form at the bottom of this webpage.

On receiving your order your be sent a PayPal Electronic Email Invoice to your email address within 24 hours for fast easy secure payment. P&P to a U.K. address is just £3.00 regardless of order size.
All major credit or Debit Cards are accepted.
We aim to dispatch within 24hrs of payment received.
Or you can send a cheque using the Order Form which can be downloaded from the Home page.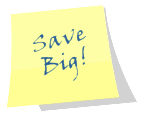 FILMS ARE SUPER 8MM & STANDARD 8MM COLOUR AND SOUND (MAGNETIC) UNLESS STATED OTHERWISE

THE SIZE REFERS TO THE SIZE OF THE SPOOL(S) AND NOT NECESSARILY THE FILM LENGTH



(A) = VERY GOOD. (B) = GOOD TO AVERAGE. (C) = FAIR. (D) = POOR.
**********************************************************************************************************************************************************
STANDARD 8MM

'THEY DIED WITH THEIR BOOTS ON!' STD8 200FT SILENT B/W (C/D) £3.99 Stars Errol Flynn.
BATTLESHIP POTEMKIN - REEL FOUR ONLY STD8 200FT SILENT B/W (C) £7.99 Reel 4 from the 5 x 200ft version of this silent classic which was judged THE BEST FILM EVER MADE.



SUPER 8MM

FLUKY LUKE AND THE DIAMOND 200FT (C - FADED COLOUR) £3.99 Fluky Luke comes face to face with Gangsters.
OUR MAN FLINT 200FT SILENT B/W (C/D) £4.99 James Coburn, the man who makes no mistakes!
THE DAY OF THE TRIFFIDS 400FT (D) £19.99 Note: Contains a solid green left side scratch and a intermittent scratch down middle.
THE SHAPE OF THINGS TO COME 400FT (D) £10.99 The setting is the not so distant future. Earth has been abandoned and the moon colonised resulting in intergalactic warfare. H.G.Wells classic. Note: Pink tint and variable and two green scratches.
THE STING 800FT (C) £19.99 Winner of seven Oscars and sparked the revival of Scott Joplin's ragtime music. Note: Pink fade.
FATTY ARBUCKLE in BUZZIN' AROUND 200FT B/W £4.99 (B/C) A mix up with the solution causes all sorts of havoc.
FATTY ARBUCKLE in BUZZIN' AROUND 200FT B/W £5.99 (B-) A mix up with the solution causes all sorts of havoc.
WOODY WOODPECKER in CHIEF CHARLIE HORSE 200FT SILENT B/W £4.99 (C/D) Woody is working as a woodcarver in this short from 1956.
STALAG 17 200FT SILENT B/W (C/D) £5.99 Comedy and tragedy for American servicemen in a Nazi prisoner-of-war camp.
THE TREASURES OF TUTANKHAMUN 200FT SILENT £7.99 (C/D) Commencing in the Valley of the Kings where we see the inside of the Tomb, discovered in 1922. We then accompany the Queen as she visits this unique exhibition at the British museum. Note: Colour; Faded to Sepia orange.
THE RAILWAY CHILDREN 400FT (D) £9.99 Fascinated by the nearby railway, they wave to the passengers faithfully every day, and their vigilance and courage prevent an accident. Note: Faded to red.
BUGS BUNNY in BULLY FOR BUGS 200FT (D) £4.99 Bugs Bunny takes a wrong turn at Albuquerque and winds up in a Mexican bullring fighting one heck of a big bullying bull. Note: Poor Colour & heavy scratches.
HONG KONG PHOOEY in THE CLAY 200FT (C) £7.99 The team take on the dreaded claw! Note: Orange tint/fade.
CHARLIE CHAPLIN in CHARLIE THE COP 200FT B/W SILENT (D) £5.99 A reformed homeless person becomes a police constable who must fight a criminal who dominates an inner city street. Includes the controversial scene where a man's head is forced into a gas street light! Taken from Easy Street.
LITTLE ROQUEFORT in PASTRY PANIC 200FT (C) £6.99 Little Roquefort is in the kitchen making a cake, accidently drops an egg on the cat! Note: Pink fade.
MUMMY'S GHOST 200FT B/W (B) £9.99 Kharis the mummy is given a sacred potion that grants him eternal life to search for his lost love. Stars the stunning Ramsay Ames. Note: Opening titles & scene missing.
THE JOLSON STORY 400FT (D) £9.99 Glorious Romance set to beloved melodies such as, 'California, Here I Come, Swanee, You Made Me Love You, Mammy, Waiting For The Robert E. Lee, April Showers, I Want A Girl, Rainbow, Round My Shoulder, Liza, Rockabye Your Baby, By The Light Of The Silv'ry Moon, About A Quarter To Nine, I'm Sitting On Top Of The World, Toot, Toot, Tootsie'. Note: Colour is Pink.
BORN FREE 400FT (D) £9.99 Elsa one of 3 lion cubs tamed by George creates a ruckus so he is forced to send her back to the wild. Note: Colour faded/pink
GUNS OF NAVARON 400FT (C) £9.99 Classic WWII thriller. Note: Colour has pink/purple fade.
THE BRIDGE ON THE RIVER KWAI 400FT (D) £9.99 Classic WWII thriller. Note: Colour has pink fade.