CINECHROME 100D DOUBLE 8 (STANDARD 8MM) COLOUR REVERSAL FILM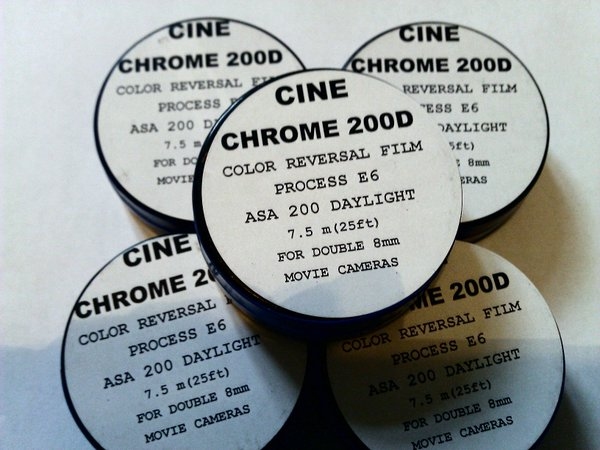 [ EXPRESS CHECKOUT HERE ]
******************************
£TBC PER 25FT ROLL.
******************************
CINE CHROME 100D - 25FT ROLL. FOR DOUBLE 8MM MOVIE CAMERAS

KODAK EKTACHROME 100D Color Reversal Film 7285 in the
Double 8 format. 100D Colour Reversal Film features bright
saturated colors, fine grain with excellent sharpness.
It is important to note that KODAK EKTACHROME
100D Color Reversal Camera Film 7285 is a daylight
balanced film. No additional filtration is required when
using the film in daylight conditions.

FILTER USAGE
Many cameras utilize an internal conversion filter to
convert daylight illumination into a tungsten balance. This
amber-colored filter is to be placed into the optical path when
the manual selector is placed on the sun setting (the sun
icon). With the daylight balanced 100D Film, it will be
necessary to disengage this filter. Although it may sound
counter-intuitive, this is accomplished by setting the
manual exposure setting to the tungsten setting (the bulb
icon), no matter what conditions you are shooting under. If
you will be using 100D Film under tungsten illumination,
we recommend the use of an 80A external filter.