SUPER 8MM & STANDARD 8MM SECOND HAND DOCUMENTARIES, SPECIAL INTEREST
To purchase any of the films on this page you can either 'Copy & Paste' or type the film(s) you wish to purchase into a email using the link below if you have email software such as Microsoft Live Mail or equivalent.
[ Click Here To Email Your Order To Us ]
Or you can send a email to rik@theoldfilmcompany.com if you use web based email.
Or you can submit your order using the form at the bottom of this webpage.

On receiving your order your be sent a PayPal Electronic Email Invoice to your email address within 24 hours for fast easy secure payment. P&P to a U.K. address is just £3.00 regardless of order size.
All major credit or Debit Cards are accepted.
We aim to dispatch within 24hrs of payment received.
Or you can send a cheque using the Order Form which can be downloaded from the Home page.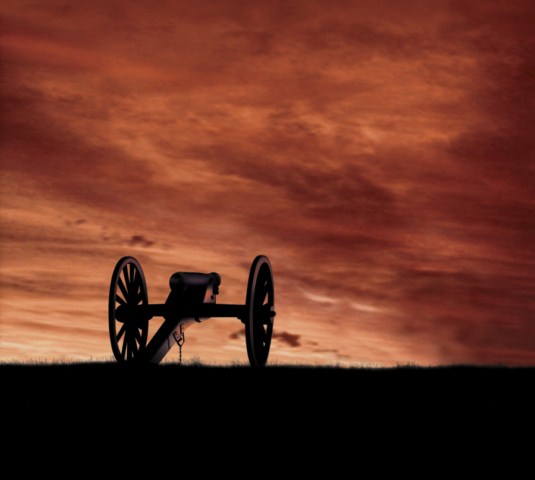 FILMS ARE SUPER 8MM COLOUR AND SOUND (MAGNETIC) UNLESS STATED OTHERWISE

THE SIZE REFERS TO THE SIZE OF THE SPOOL(S) AND NOT NECESSARILY THE FILM LENGTH



(A) = VERY GOOD. (B) = GOOD TO AVERAGE. (C) = FAIR. (D) = POOR
**********************************************************************************************************************************************************
DOCUMENTARIES, SPECIAL INTEREST

Standard 8mm
HEADLINE EDITION - YANKS INVADE AFRICA STD8 50FT B/W SILENT (A) £9.99 WWII footage.
COMPLETE EDITION - NEWS PARADE: WEST POINT STD8 200FT B/W SILENT (A) £19.99 Follow the recruits of West Point.
COMPLETE EDITION - NEWS PARADE OF THE YEAR: 1946 STD8 200FT B/W SILENT (A) £19.99 Archive WWII Footage.
THE LIFE OF WINSTON CHURCHILL STD8 200FT B/W (C/D) £9.99 A brief record of his early life up to 1940. Many scenes of him during the Way Years. The Victory Parade and receiving post-war honours including the occasion of his 80th birthday. The Lying-in-State and State Funeral.
DISASTER FIGHTERS STD8 200FT B/W (C) £12.99 Documentary of mans battle against extreme weather. From the studios of Warner Bros.
BRITISH RAILWAYS - LONDON TO BRIGHTON 500 M.P.H. / HIGHLIGHTS OF THE G.W.R. / KINGS OF STEAM STD8 200FT B/W SILENT (C) £29.99 Speed is the keynote of this exhilarating film to Brighton. Also included on this reel is the Rocket Film shorts; 'Highlights Of The G.W.R.', 'Kings Of Steam'.
STEAM ENGINE STD8 200FT B/W (B) £29.99 The history and workings of a steam engine are described in detailed diagrams. All railway fans with a keen interest in the workings of a locomotive will find this film an invaluable addition to their collection.
PERRY'S MOVIES PROMOTIONAL REEL STD8 200FT SILENT B/W (C/D) £19.99 Laugh with Chaplin, Sail into history with the Titanic, Escape with Pearl White, Hide from Dracula.



Super 8mm
THE ONE AND ONLY BING 600FT B/W (B/C) £49.99 Bing Crosby is featured here from his early days as a Lawyer, as one of Paul Whiteman's Rhythm Boys, his marriages, films, charity work, radio & records.
WE'RE WRESTLING TONIGHT 400FT B/W (B) £19.99 There's plenty of rough stuff in this thrilling "Tag" match with the Wild Man of Borneo (you never see his face) and Mike "Hardboiled" Haggerty verses "Judo" Al Hayes and "Rebel" Ray Hunter.
BENNY GOODMAN IN CONCERT 200FT (D) £9.99 Allen. Includes; Sing, Sing, Sing. Note: Colour; Purple/Orange fade.
FAMOUS FIGHTS #2 200FT SILENT B/W (B) £10.99 Tunney - Gibbons, Tunney - Heeney.
GREATEST FIGHTS OF THE CENTURY 200FT B/W (C) £10.99 Ross vs Larnin (1935), Canzoneri vs Ambers (1935).
WORLD HEAVYWEIGHT CHAMPIONSHIP 200FT SILENT B/W (C) £8.99 Ezzard Charles To Ingemar Johansson.
BATTLING BANTAMS 200FT B/W (C) £8.99 Thailand's National Sport: Action like you've never seen before!
TROOPING THE COLOUR 200FT SILENT B/W (B) £10.99 Frome Movietone News. Includes a flyover by three Vulcan Bombers.
SPORTS REEL - DAREDEVILS OF THE SURF 200FT SILENT B/W (B) £5.99 Exciting Surfboard riding in this Heritage Films Presentation.
PRESERVED LOCOMOTIVES in NORTH AMERICA 200FT B/W (B) £12.99 A tour of some of America's finest Locomotives including a couple made famous by Hollywood.